We can come to you - implementing Odoo in Stuttgart or implementing Odoo in Karlsruhe is no matter to us. We also come to you to Mannheim, because it's never too far for Odoo.

For more information about Odoo, please visit our website.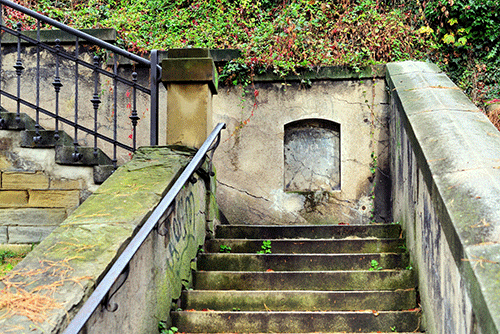 Service - Directly and Easy to Get

Your ERP system is an essential factor in the company and should be as familiar to you as the Stuttgarter Stäffele. Through a contact with presence in Baden-Württemberg, you have the opportunity to get your system right from the implementation from the bottom up and with your needs and requirements to make all the key processes to the system as well as possible to your business to adjust. During further use, you can also rely on the comprehensive service of our qualified employees in your hometown, no matter if you use Odoo in Baden or if you use Odoo in Württemberg. With hosting Odoo at IT IS AG your data stays safe and secure in Germany.

Take advantage of our presence in Baden-Württemberg also to increase the efficiency of your employees through targeted training and courses An employee with extensive know-how to the system will be able to exploit the full range of possibilities of Odoo for your business.

You can get more information on training, click here to see.
Erfolg mit Odoo und Alfresco in Baden-Württemberg

Wir helfen Ihnen bei er Einführung von Alfresco!
Alfresco ist ein opensource DMS (Dokumentenmanagementsystem). Es enthält ein ECM (Enterprise Content Management) und ein BPM (Business Process Management). Mit Alfresco können Unternehmen Ihre Dokumente und Informationen organisieren und Prozesse und Workflows abbilden. Die Darstellung durch ein DMS begünstigt eine nachhaltige Arbeitsweise.
Wir sind Ihr Alfresco- und Odoo-Partner wenn es um die unternehmensspezifische Anpassungen von Alfresco geht. Wir verbinden Alfresco mit Odoo mithilfe unseres Moduls IT IS Odoo Alfresco zu einer wirkungsvollen Kombination.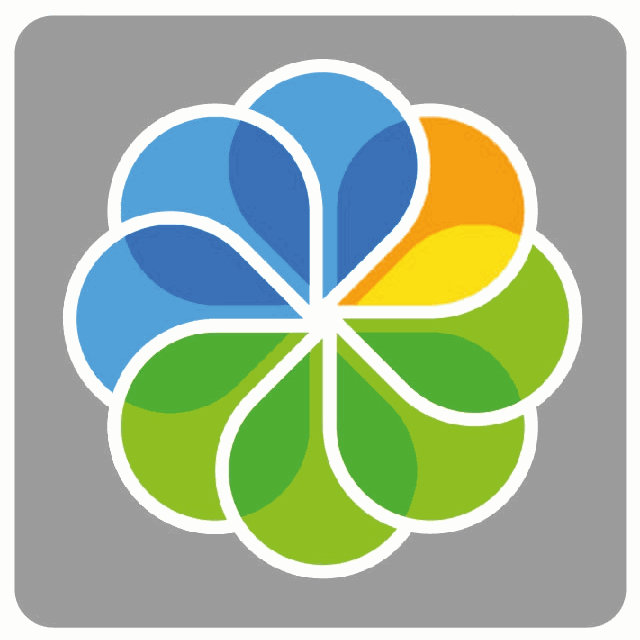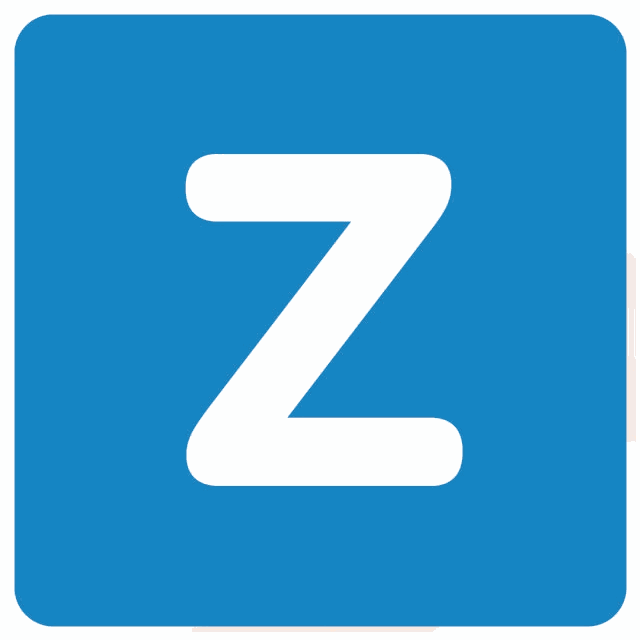 Erfolg mit Odoo und Zimbra in Baden-Württemberg

Die OpenSorce-Software Zimbra ist ein immer stärker genutzter E-Mail- und Groupware-Client. Mit Zimbra können Sie Ihre tägliche Arbeit mit E-Mails schnell und einfach erledigen und durch die Groupware-Funktionen auch die Ergebnisse Ihrer Arbeit mit Mitarbeitern teilen. So kann effektiver zusammengearbeitet werden.
In dem quelloffenen Programm sind kundenspezifische Anpassungen an die individuellen Bedürfnisse eines Unternehmens durch die IT IS AG realisierbar. Verbindet man Zimbra z.B. mit Odoo, kann großer Nutzen aus den Synergien gezogen werden.
Erfahren Sie hier mehr zu Zimbra...

Die häufigsten Fragen zu Odoo


Odoo FAQ (Frequently asked questions)
Passt Odoo auch für mein Unternehmen?

"Wir sind ein Zwei-Mann-Betrieb, ist Odoo dann nicht viel zu aufwändig?" - Nein, installieren Sie einfach nur die Module, die Sie auch wirklich brauchen. Vor allem Verwaltungsmodule würden Ihr System nur unnötig aufbauschen.
"Ich habe über 100.000 Mitarbeiter. Kann jeder Mitarbeiter mit Odoo arbeiten?" - Ja, Odoos größter Kunde hat sogar 300.000 Mitarbeiter. Der modulare Aufbau mit einer Auswahl aus über 10.000 Apps und die einstellbaren Zugangsberechtigungen lassen Odoo selbst in dieser Größe reibungslos funktionieren.
"Schaffe ich es, alle Geschäftsbereiche mit Odoo abzudecken?" Ja, Odoo hat für nahezu jedes individuelle Bedürfnis und jede Branche bereits entwickelte Module. Diese können dank der Quelloffenheit von einem professionellen Odoo-Partner mit kleinen Änderungen nochmals an Ihr Unternehmen angepasst werden.

Außerdem kann Odoo in jedem Land der Welt eingesetzt werden, da Odoo 10 aktuell in 24 Sprachen verfügbar ist.

Welche Odoo Module sind für eine GmbH-Neugründung nötig?

Für den Anfang eines StartUps empfehlen wir, nur die wirklich wichtigsten Geschäftsbereiche mit Odoo abzudecken. Wir nennen dies "das Prinzip der großen Steine".
So können Sie z.B. Module für Einkauf, Lagerverwaltung, Finanzbuchhaltung und zur Angebots- und Rechnungserstellung installieren. Ihre Website kann mit dem CMS gestaltet und Ihr Webshop mit der E-Commerce-Lösung betrieben werden. Ein nachträgliches Aufrüsten des Systems ist kein Problem, da zusätzliche Odoo Module einfach hinzu installiert werden.

Einzig eine Verbindung von Odoo mit anderen System wie z.B. Alfresco oder Zimbra sollten Sie von Beginn an in Erwägung ziehen, da eine nachträgliche Verbindung oft schwieriger zu realisieren ist.
Der kompetente Odoo-Partner Ihres Vertrauens berät Sie ausführlich zu den individuell für Ihr StartUp passenden Odoo Apps und konfiguriert Ihr Odoo nach Ihren Wünschen.

Ist Odoo kostenlos?

Sowohl in der Community Edition, als auch in der Enterprise Edition ist Odoo kostenlos. Die Wartungskosten der Enterprise Edition betragen jährlich 300 € pro User.

Ist Odoo gesetzeskonform?

In allen Modulen wird die deutsche Gesetzgebung berücksichtigt, sodass Odoo in Deutschland gerne genutzt wird. Aber auch in Österreich wird Odoo immer populärer. Durch den süddeutschen Sitz der IT IS AG betreuen wir auch gerne Kunden mit Odoo in Österreich, Odoo in Hessen und Odoo in Bayern. Wir betreuen Baden-Württembergische Unternehmen mit Odoo in Pforzheim und mit Odoo in Ulm.

Wo ist der nächste Odoo-Partner?

Die weltweiten Partnerschaften von Odoo ermöglichen kompetente Partner an all Ihren Unternehmensstandorten. So ist jederzeit ein Ansprechpartner erreichbar, egal ob es um Beratung, Training, Support oder sonstige Services geht. Mit IT IS wählen Sie nicht nur einen zertifizierten Odoo-Silber-Partner mit 18 Jahren Erfahrung in der ERP-Beratung und ausgezeichneten Fähigkeiten in Planung, Methodik und Entwicklung, sondern auch noch einen Odoo-Anbieter, der bei Ihnen vor Ort Odoo in Baden-Württemberg betreut. Für Projekte mit Odoo im Allgäu und Umgebung, aber auch für Anforderungen an Odoo am Bodensee, für Programmierung von Odoo in Stuttgart und Odoo in Karlsruhe, sogar für Odoo in Mannheim sind wir ein ausgezeichneter Partner.

Wo sind meine Daten in Odoo?

Odoo speichert Ihre Daten in einer Datenbank, die Sie entweder selbst in Ihrem eigenen Rechenzentrum betreiben können, oder von einem Odoo-Hosting-Anbieter wie der IT IS AG hosten lassen können. Entscheiden Sie sich für ein Hosting der IT IS AG sind Ihre Daten in Odoo in Deutschland sicher, dank der strengen hiesigen Datenschutzbestimmungen.